Okay, I think I said in my last book haul that I was going to start up my book buying ban (excluding the one new release that was intending to buy) but guess who 'accidently' ended up with more books in September? Me. Seriously, I need to stop.
Anyway, on to the haul:
Waterstones
They Both Die at the End – Adam Silvera
So, this was the one book I was planning on buying as I read History is All You Left Me by Adam Silvera and absolutely loved it. Needless to say, I'm beyond excited to read this and it will be my next book to read.
Radio Silence – Alice Oseman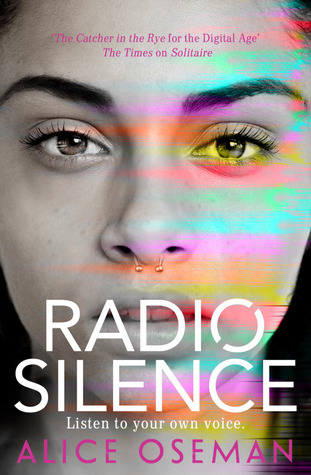 Another book I picked up because I enjoyed another book by the same author (Solitaire). I've only heard good things about this book and decided to pick it up while I was at Waterstones. I'm not sure when I'll actually get around to reading this, but I'm glad I have it there.
Pax – Sara Pennypacker
This may or may not have been a cover buy. But I also picked it up as it is a middle grade/children's books meaning it would be an easy read and also because it's about a boy and a fox and I used to love them kind of stories when I was younger and thought it would be nice to read something like that again.
A Change is Gonna Come – Various authors
Okay, I might of chose another book because Pax was on buy on get one half-price. I'd never really been interested in even looking at this book beforehand but since it was about change which interested me and I was feeling in the mood for some short stories and all that. I haven't read many short stories and I would really like to get into them.
Charity Shop
The Elite – Kiera Cass
I've been meaning to get the second book in the Selection series as I really enjoyed the first one so when I saw this for £1.99 (very specific, I know), I thought I should pick it up as it was in such good condition for such a good price!
ARC
A Violet, Violent Spring – Devyani Saini
I was very kindly sent a copy of this by Devyani Saini in exchange of an honest review which will be coming very soon! This is my first ARC (I believe it's an ARC?) and comes out October 20th this year. It's also my first time reading something on a screen rather than physical form and I thought it would affect my reading experience, but it's not as bad as I thought and I've been far too focused on the story that I haven't really noticed it being on a screen. I am looking forward to writing up my review and sharing my thoughts with you all.
You can read the synopsis and a preview of A Violet, Violent Spring here.
---
Now I really should go on that book buying ban. This haul isn't quite as bad as I used to be but I really should stop, oops.
What books have you brought this month? Or have you resisted the temptation?
Lucy 🙂 x
Goodreads ||Instagram || Pinterest